"I had the opportunity to dive into the Dutch lifestyle…and I enjoyed the experience!"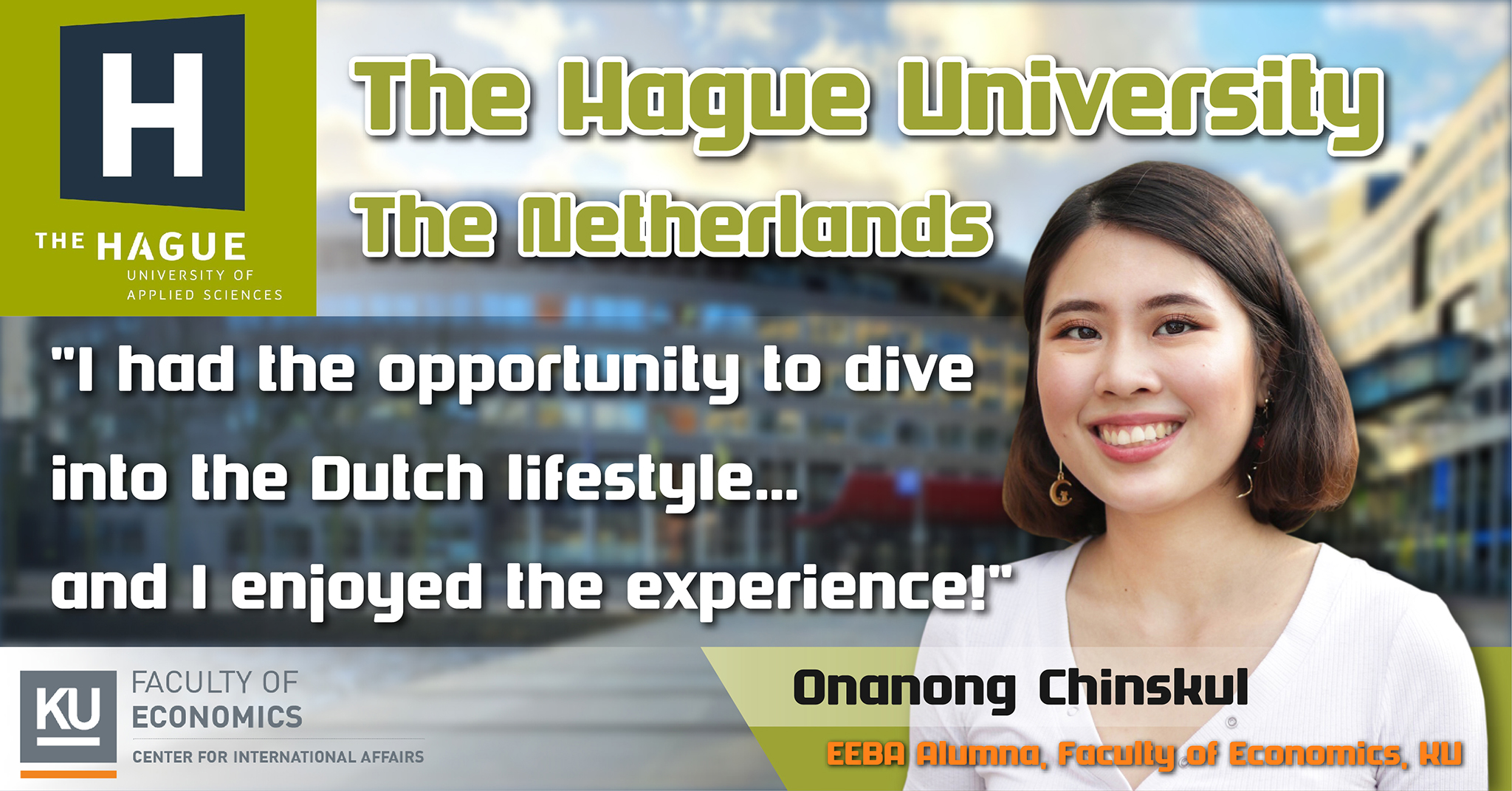 "
I had the opportunity to dive into the Dutch lifestyle…and I enjoyed the experience!
"


Ms. Onanong Chinskul
EEBA Alumna
______________________________
The Hague University of Applied Sciences
The Hague University of Applied Sciences is located in the international city of The Hague, in Holland. The Hague, the working and legal capitol of the Netherlands is also one of the greenest cities in Europe, buzzing with activity and richly endowed with recreational facilities. It is an exciting place to live and work and an excellent environment in which to study. With a more than lively nightlife, fair-priced eateries, the only official "Chinatown" in the Netherlands, and the Scheveningen beach, it lends itself as the perfect place to focus on an international study-abroad experience.
The university prides itself on its caring atmosphere for students and its high standards of education. Our facilities include: housing, sports, restaurants, international student unions, library, and international office.
more information, click >>> https://www.thehagueuniversity.com/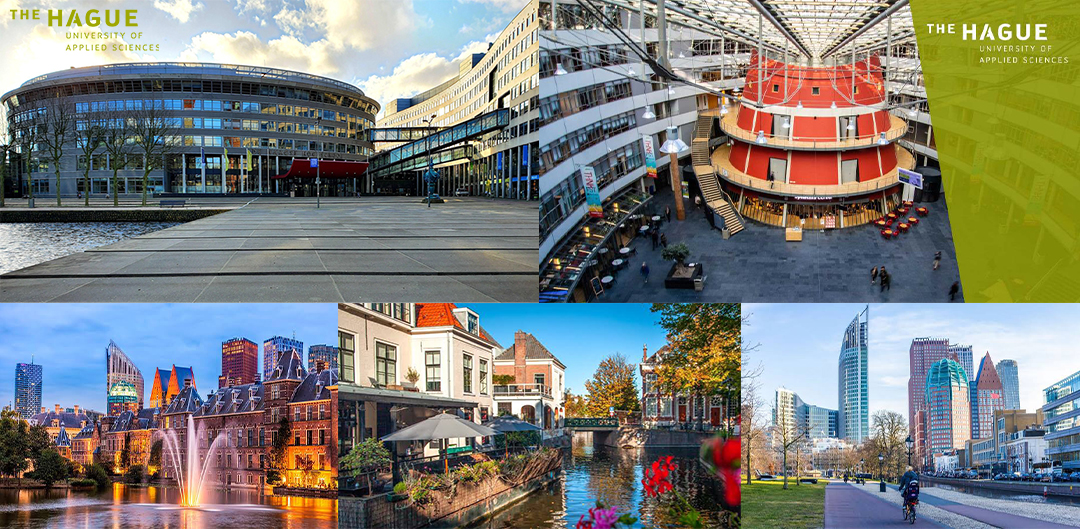 Read on to find out from Fang, a EEBA alumna, as she shares her story as an exchange student in the The Hague University of Applied Sciences:
Hello. My name is Onanong Chinskul, you can call me Fang. I am an EEBA alumna and currently, I am working at BMW Leasing Thailand as a Risk Management Officer.
During my third year, I've heard about exchange programs with partner universities from my friends. I wanted to increase my international experience so I decided to participate in one. After consulting with K.Wanida (ECIA Staff), I decided to choose The Hague University, The Netherlands. I chose this university because I will be on my last semester and this university's courses and academic calendar suited me the best.
I prepared the required documents for my study abroad, including taking the IELTS test. I took mine, however, in a very short time in between applying for the university and for a scholarship, instead of being prepared for months in advance. It was not a good example of how students should prepare, so please don't be like me for that matter.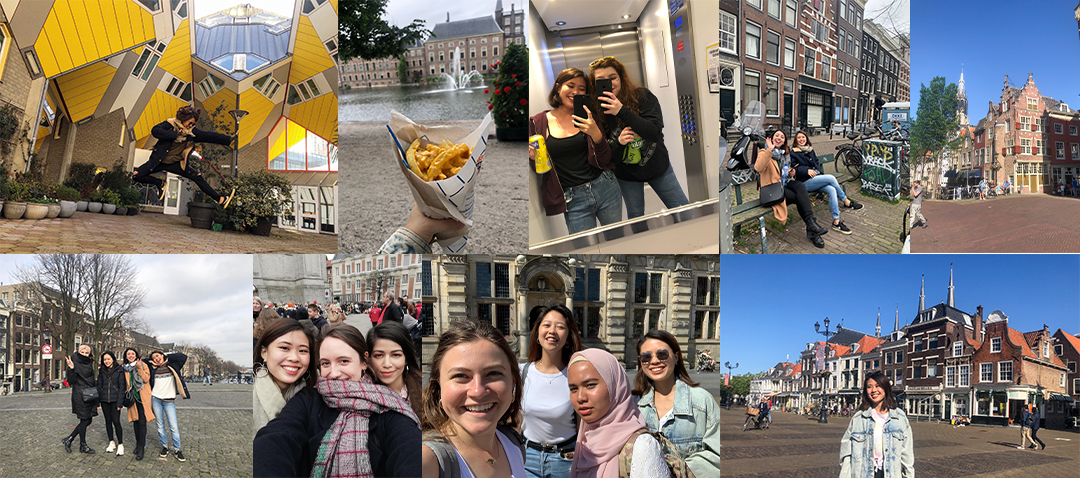 The Hague is a lovely city to be in. It was also a good location to explore the country and the beach. The Netherlands is known for being a "friendly" country with high standards of living and the people there were nice and open-minded. In addition, I also had chance to travel across Europe easily because The Hague University is only 45 minutes away from the airport by train.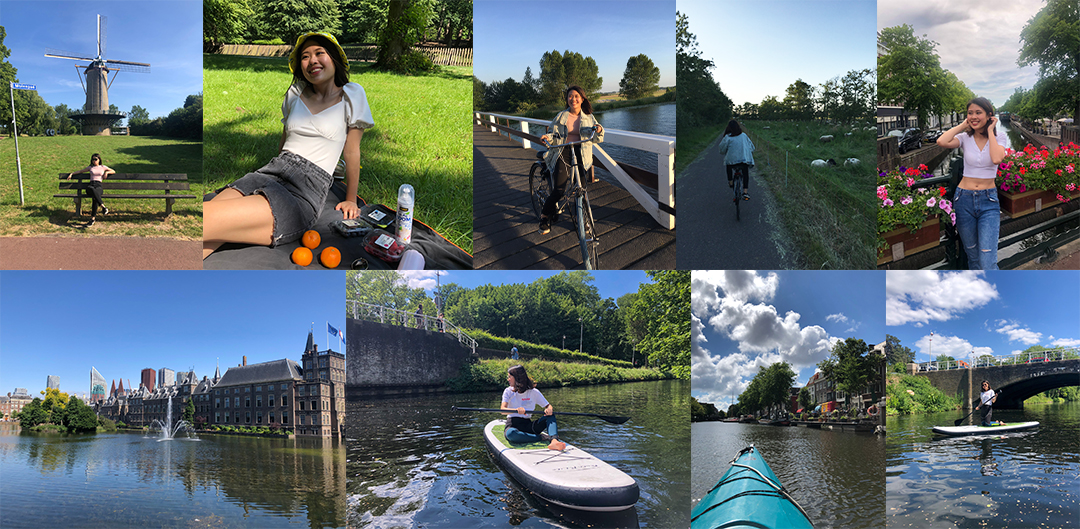 Being an exchange student in The Netherlands made me get to know new friends from around the world. I had the opportunity to dive into the Dutch lifestyle which included riding bikes along the flower fields, kayaking through the canals and eating lots of "friet" (fries).
Sadly, Covid-19 reached Europe during spring and I had to switch to online classes and quarantine. However, I did not choose to go back to my home country just yet and continued to enjoy the experience by spending most of my time hanging out with local friends and the nature. These are the best experiences you could gain as an exchange student.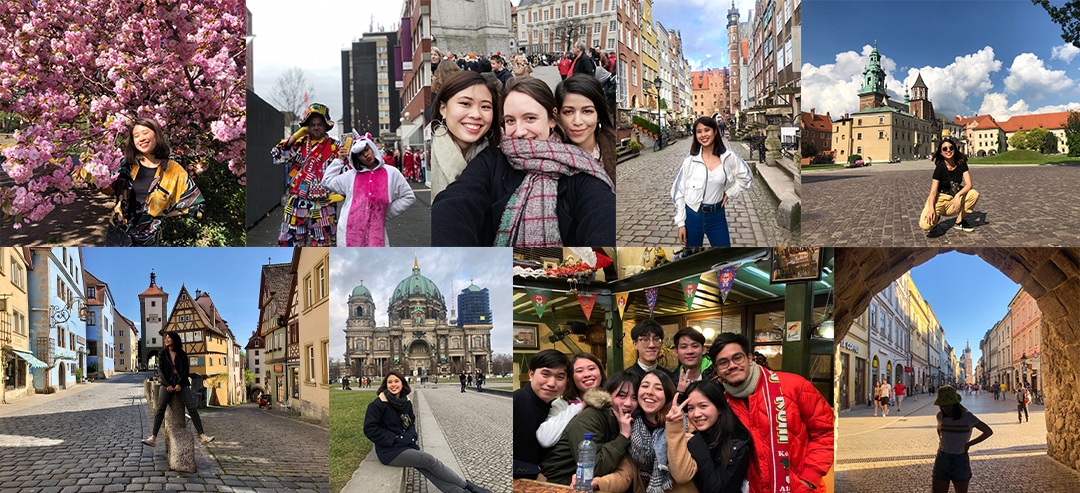 Throughout my academic years and in the exchange program I engaged in, I have developed the extensive hard and soft skills required to be a Risk Management Officer today. My international experience increased my problem solving and communication skills. These skills are useful in working with international colleagues in different projects at BMW financial services. Thus, the overall experience I obtained from this exchange program is valuable to my life.
The opportunity awaits! Get out of your comfort zone and explore the world. This is your path to an extraordinary life!