"Climate Change, Agriculture, and Food Security: The Growing Interaction" Symposium 2023
Categories

News

Date

25 September 2023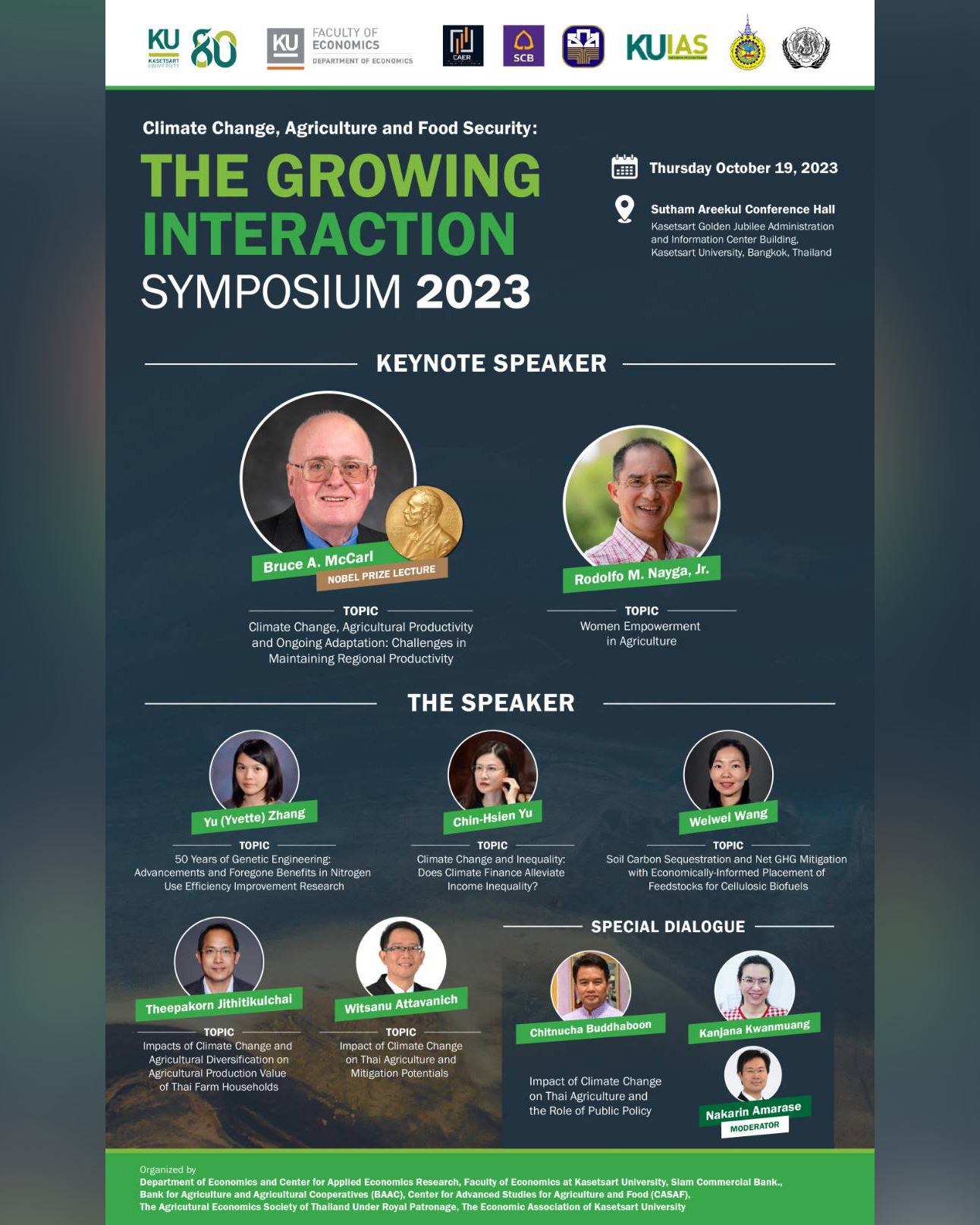 Invitation to attend
"Climate Change, Agriculture, and Food Security: The Growing Interaction"
Symposium 2023;
and listen to a keynote speech by a Nobel Prize-winning economist on climate change and agriculture ; President of Agricultural & Applied Economics Association; Special Dialogue by policy makers from Thailand's Ministry of Agriculture and Cooperatives; Presentation of research work by agricultural and environmental economists.
Date: Thursday October 19, 2023 from 9.00-16.30 hrs.
at Sutham Areekul Conference Hall, Kasetsart Golden Jubilee Administration and Information Center Building,
Kasetsart University, Bangkok, Thailand.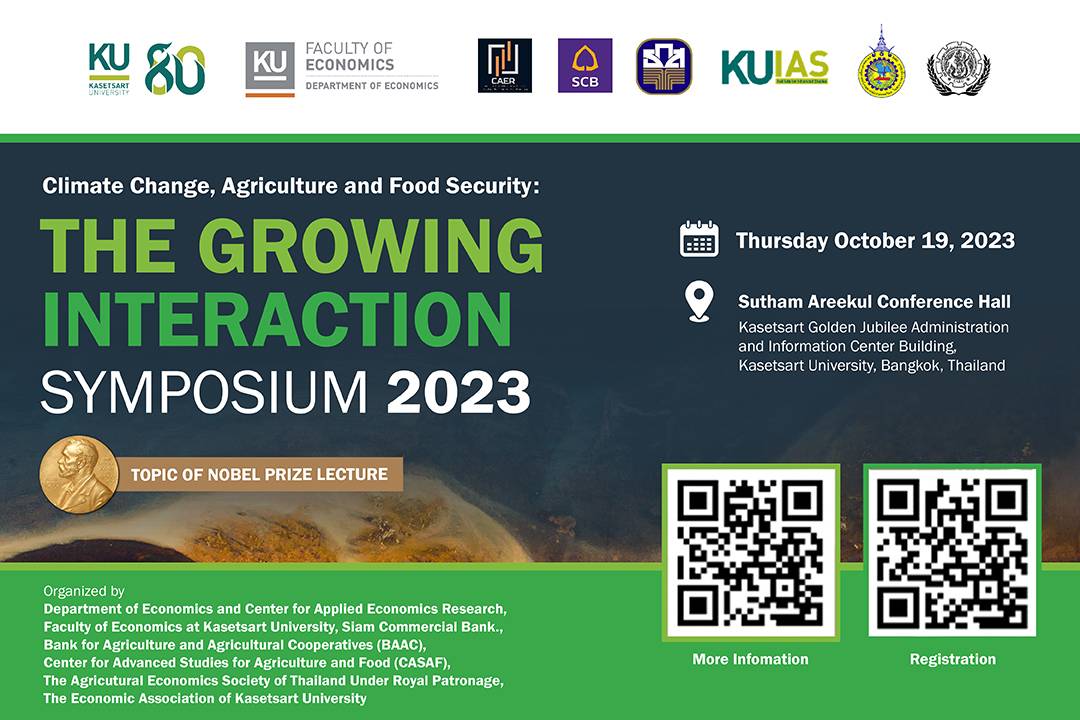 or via QR Code in the poster