Nobel Laureates' visiting to Kasetsart University in December 2023 and March 2024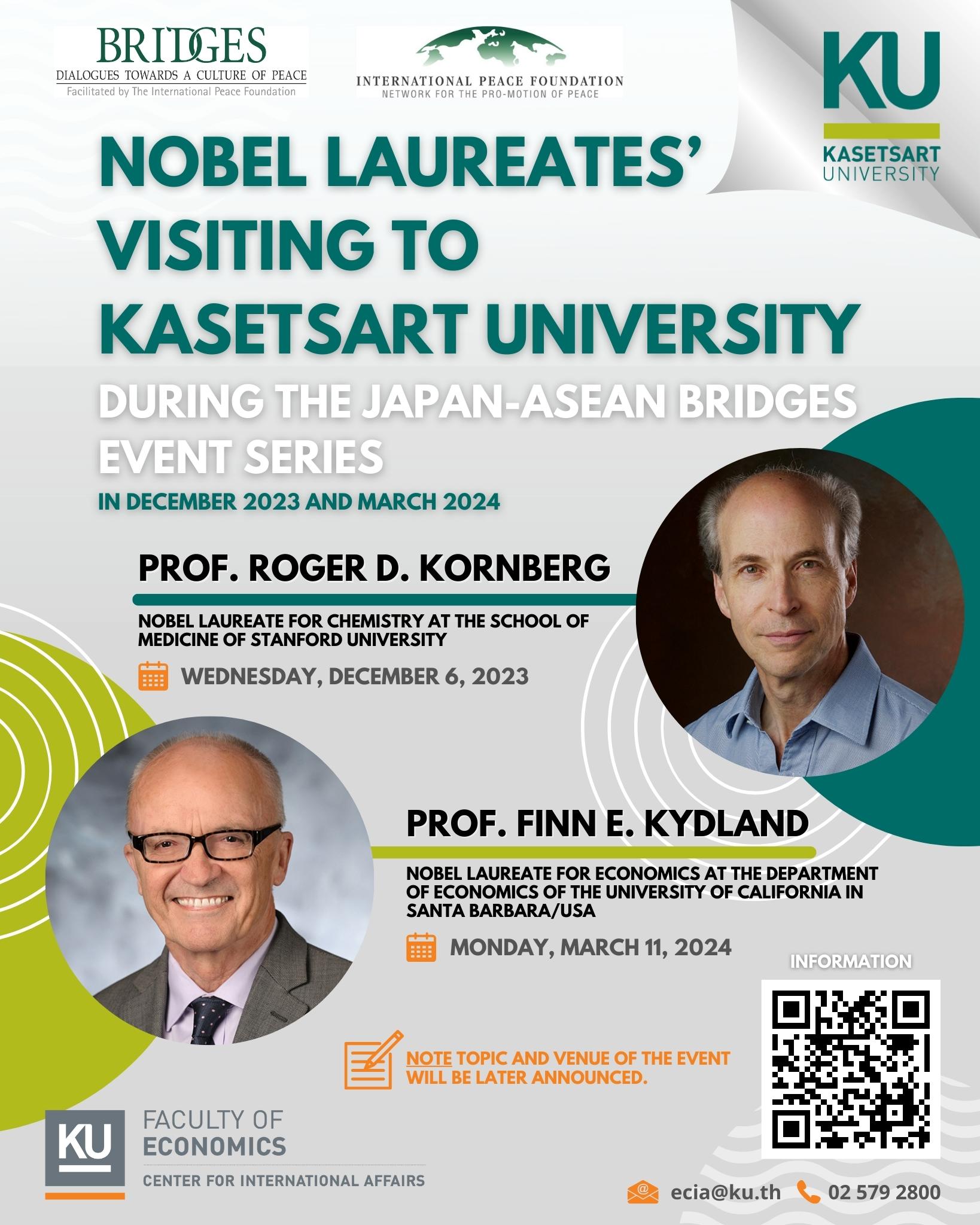 Nobel Laureates' visits to Kasetsart University
during the JAPAN-ASEAN BRIDGES event series
in December 2023 and March 2024
---
1. Prof. Roger D. Kornberg
Nobel Laureate for Chemistry at the School of Medicine of Stanford University
Schedule of visit : Wednesday, December 6, 2023

Prof. Roger D. Kornberg is an American biochemist and Professor of Structural Biology at Stanford University School of Medicine. He was awarded the Nobel Prize for Chemistry for his studies of the molecular basis of eukaryotic transcription which explains the process by which genetic information from DNA is copied to RNA. In elucidating the inner workings of RNA his research team has isolated the proteins responsible for transcription and gene regulation, including those that form a mediator to regulate the process. The team determined the structure of the entire transcription machinery at near atomic resolution. The structure helps explain how disease can result when transcription goes awry and offers the potential for unlocking new therapeutic approaches for the treatments of cancer, heart disease and various kinds of inflammation. During his life's work Professor Kornberg's closest collaborator has been his wife, Dr. Yahli Lorch, while his father, Prof. Arthur Kornberg, received the Nobel Prize in Medicine for studies of how genetic information is transferred from one DNA molecule to another in a process called DNA replication.
2. Prof. Finn E. Kydland
Nobel Laureate for Economics at the Department of Economics of the University of California in Santa Barbara/USA
Topic : Peace and economic development in the age of globalization
Schedule of visit : Monday, March 11, 2024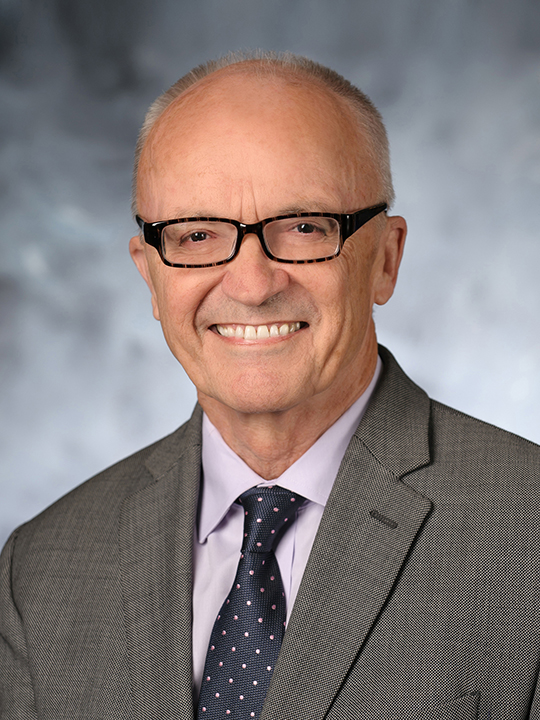 Finn Erling Kydland is an economist, born in Norway. He studied at the Norwegian School of Economics and Carnegie Mellon University, Pittsburgh, PA, where he later joined the Tepper School of Business. In 2004 he was named the Jeff Henley Chair in Economics at the University of California, Santa Barbara. He shared the Nobel Prize for Economics with Prof. Edward C. Prescott for their contributions to dynamic macroeconomics, specifically the intertemporal inconsistency of optimal economic policy and the driving forces behind business cycles. Professors Kydland and Prescott influenced the monetary and fiscal policies of governments and laid the basis for the increased independence of many central banks, notably those in the United Kingdom, Sweden and New Zealand. The pair demonstrated that technology changes or supply shocks, such as oil price hikes, could be reflected in investment and relative price movements and thereby create short-term fluctuations around the long-term economic growth path.
About the Nobel prize : www.nobelprize.org/prizes
*NOTE Topic and venue of the event will be later announced. If you are interested in joining the event, please fill out the form forms.gle/aTd5qthoisJJQ4i76. We will later get back to you with more details.
---
Information Contact
Email: ecia@ku.th
Facebook: fb.com/eciaecoku
Tel. +66 (0) 2579 2800