"I chose Radboud University in Nigimen, Netherlands"
Categories

Articles

Date

07 September 2021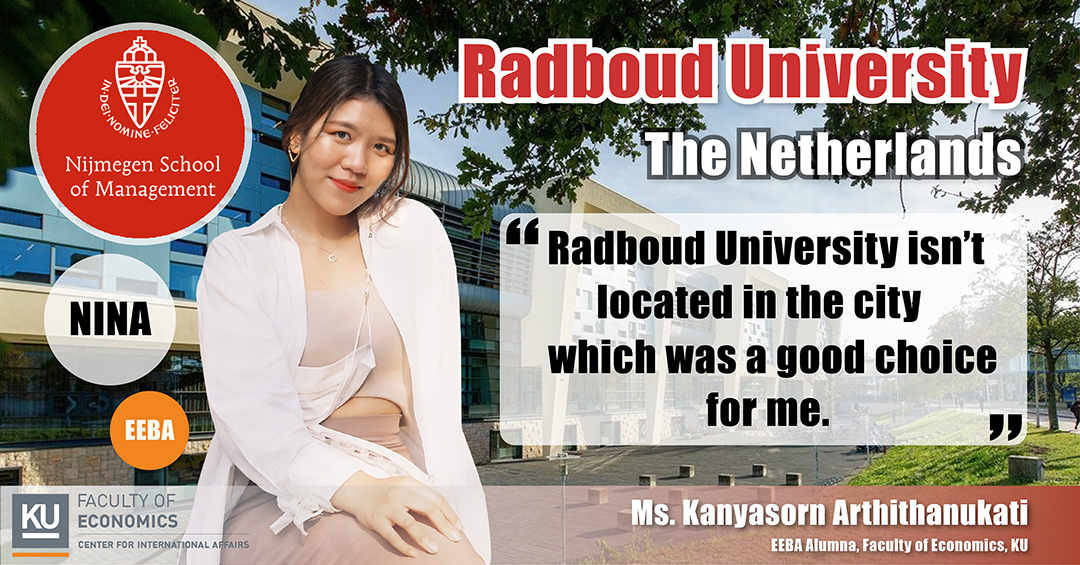 About Radboud University
Radboud University is a comprehensive, internationally-oriented university that aspires to be one of the best in Europe. Together with Radboudumc (Radboud University Medical Center), we have created an intellectual environment that inspires and challenges our students and staff so that they can extend the scope of academic disciplines and benefit society. Radboud University challenges its students to actively participate in the academic community and trains them to be critical and committed academics, with their own views regarding scholarship and society, who will take up responsible positions in a society which is becoming increasingly internationalized. The university's academic staff come from all over the world, and a large proportion of our student population has spent at least some months studying at a university abroad.
Radboud University is located in Nijmegen, a city in the southeast of the Netherlands. Established in 1923, it now is one of the country's leading academic communities, with over 19,000 students in seven faculties and more than 120 Bachelor's and Master's programs. Over two hundred courses are offered in English, in which Dutch and foreign students participate together.
Official university website: https://www.ru.nl/english/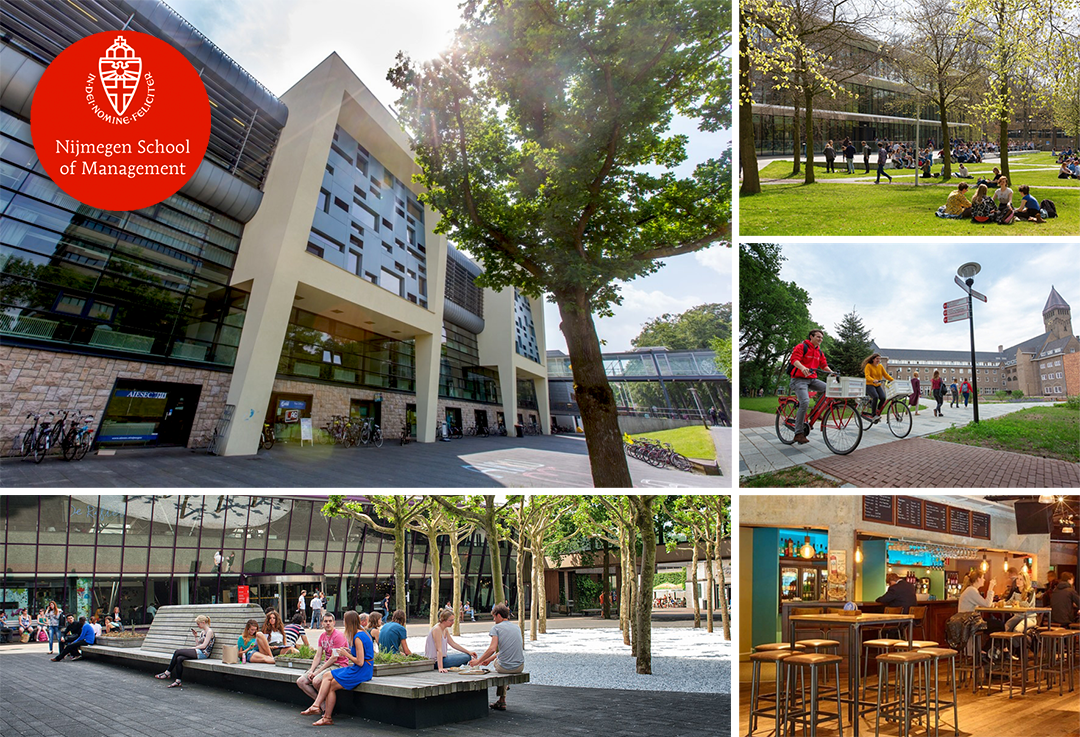 An exchange student for a semester at Radboud, Nigimen School of Management, The Netherlands
Hey guys! I'm Kanyasorn Arthithanukati or Nina. I graduated with a Bachelor's degree in Entrepreneurial Economics (EEBA). Currently, I'm an Account Executive in a sustainability communication agency. Nice to meet you!
The EEBA program allows students to finish the degree within three and a half years following an appropriate study plan – and that's exactly what my friends and I decided to do. My plan was to graduate within 3 years and be an exchange student for one semester. When I went to the EEBA office to get more information about being an exchange student, I was shown a list of partner universities. The list was long, there are more than 30 universities available for you to choose from!
The very first thing I did when I got the list was ask myself which continent I would want to go to. Do I choose Asia or Europe? I chose Europe. Next, I had to choose the country, which was the hardest part since I wanted to go everywhere. However, Nice, a friend of mine, and I, decided to go to the Netherlands because I've heard that they can speak English there too! I chose the Radboud University in Nijmegen to study in because it is one of the 200 best universities in the world! Moreover, Radboud isn't located in the city which was a good choice for me.
After that, it was time to prepare the documents and sure thing – this process took a lot of time. You have to prepare a CV, a Statement of Purpose, your transcript, IELTS test score (with a band score of more than 6.0) and make sure that your passport is valid for at least 6 months. But no worries, you can always ask for further information from the office!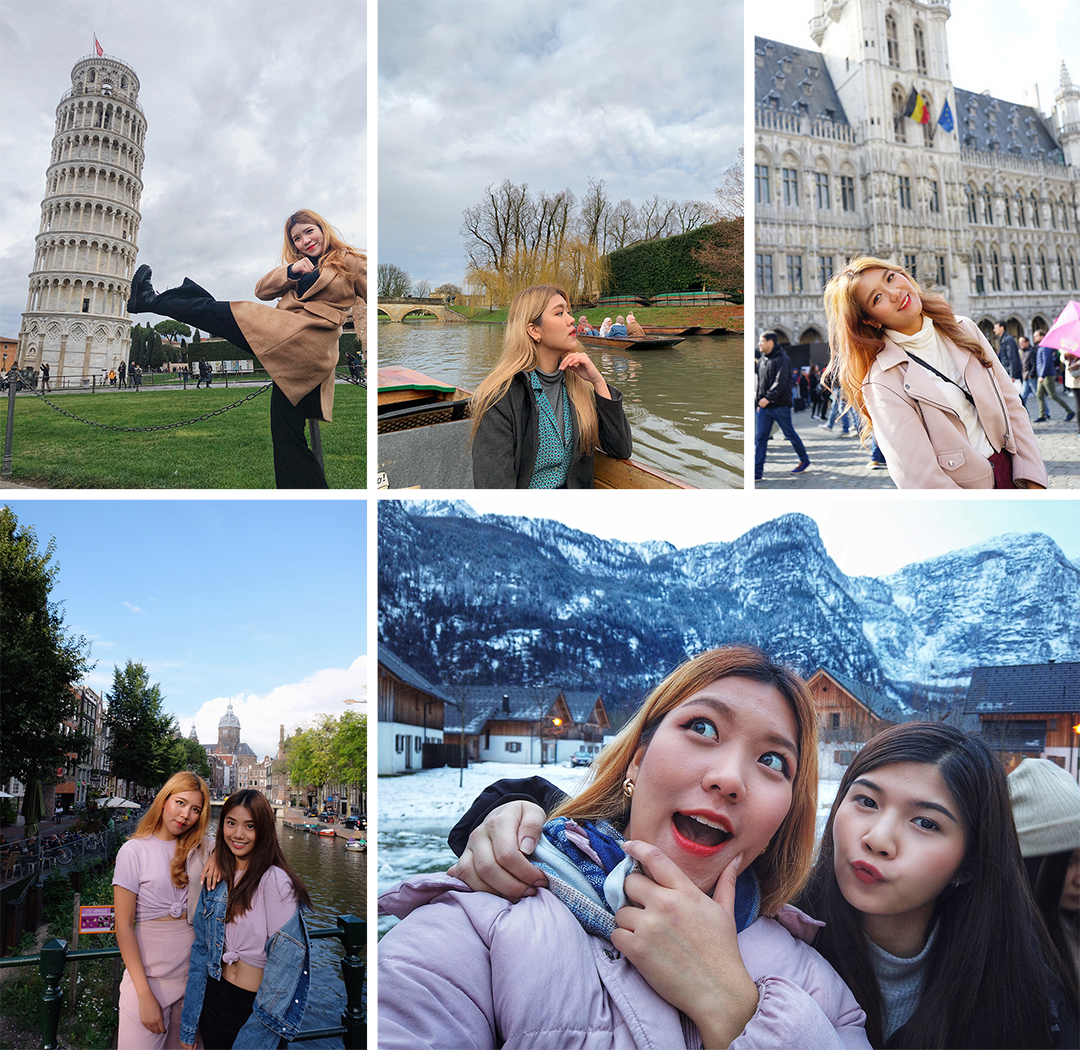 Being an Exchange Student in The Netherlands
As I was an exchange student in the Netherlands, I would have to say that YOU HAVE TO RIDE A BIKE when you get there! You know, it's the 'land of bikes'! I also recommend to research the basic information of the country you plan to go to first.

I thought that the people would normally speak English everyday but that wasn't the case, they use Dutch in their daily life and moreover, all the signs are in Dutch as well. Most of them are able to speak English nonetheless, and they are friendly.
It was surprising!
One day, Nice and I were sitting on a bench waiting for the train. A man walked towards us and suddenly started a conversation. We were surprised at first and we wanted to get away from the situation, but we realized that it's quite common to them and there was nothing to worry about.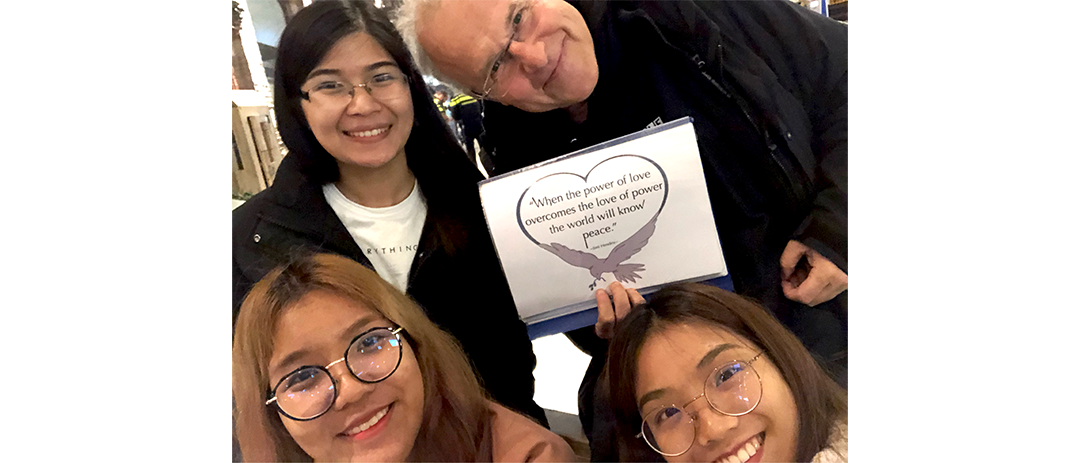 Something happened that I will never forget…
Here comes the highlight of my life story as an exchange student! It was a gloomy morning, it looked like it was going to rain, so we decided to take a bus instead of riding a bike.
Guess what happened next? I forgot my laptop at the bus stop! I just realized it when we were already sitting on the bus and around 10 minutes had passed since we left. I decided to get off and luckily, the bus on the opposite side just arrived in time (Thank God for that!) I took that bus back to the stop where I had left my laptop and it was gone.
I thought about the CCTV cameras, so I ran to the supermarket behind and asked for help. As I expected, they tried to help me figure it out but unfortunately, the CCTV footage wasn't available due to privacy policies. The only way to find my laptop wasn't to ask help from the police but from the lost & found office instead.
I don't recommend doing this, but after 2 days, I decided to make a poster and I pinned it at the bus stop. I even asked my Dutch friend to translate it in Dutch too. After a day, a stranger called. He told me that he had my laptop, but that he was sorry because he had already let another person hack into it. It was very strange, but for me, it was better than getting nothing back at all. That was a long story, right?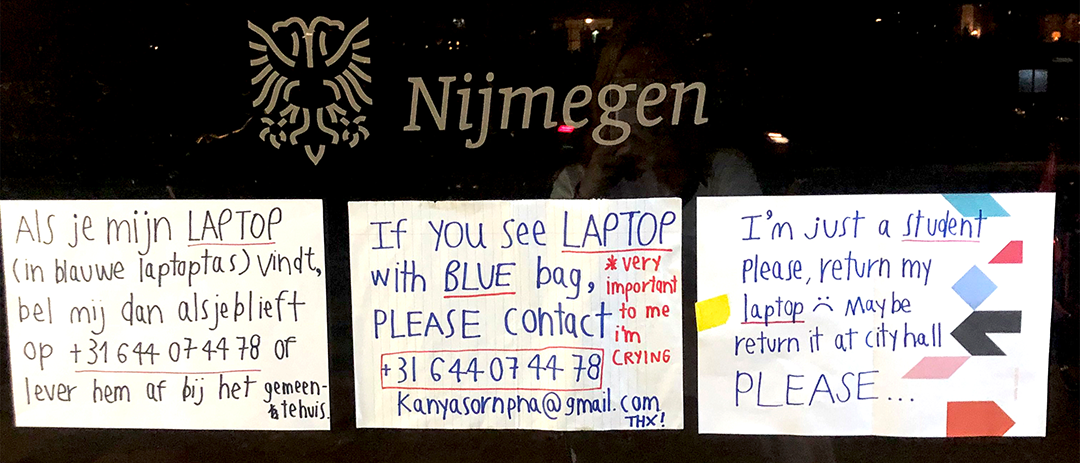 What I've gained with the experience…
For sure, friendship is the best thing ever! Until today, my friends from the program and I still keep in touch. Moreover, it will help you become more mature since you will have to do everything by yourself and you will know how to survive on your own.
Furthermore, I am quite an extrovert, so I have no problems making friends. However, I knew socializing was something I had to improve. And yes! Being an exchange student has helped me improve my social skills a lot!

Last but not least, your English skills are surely going to improve as well, because you would have to speak in English only for 6 months straight! You will learn a lot of idioms and some curse words that you've never heard before, haha!
Lastly, you can have a Europe tour with your friends! We really enjoyed traveling around, both planned and the spur-of-the-moment trips. We also traveled with our international friends from the university and on those trips all of us had to speak in English to make sure no one was feeling behind. It was super fun though, I miss it!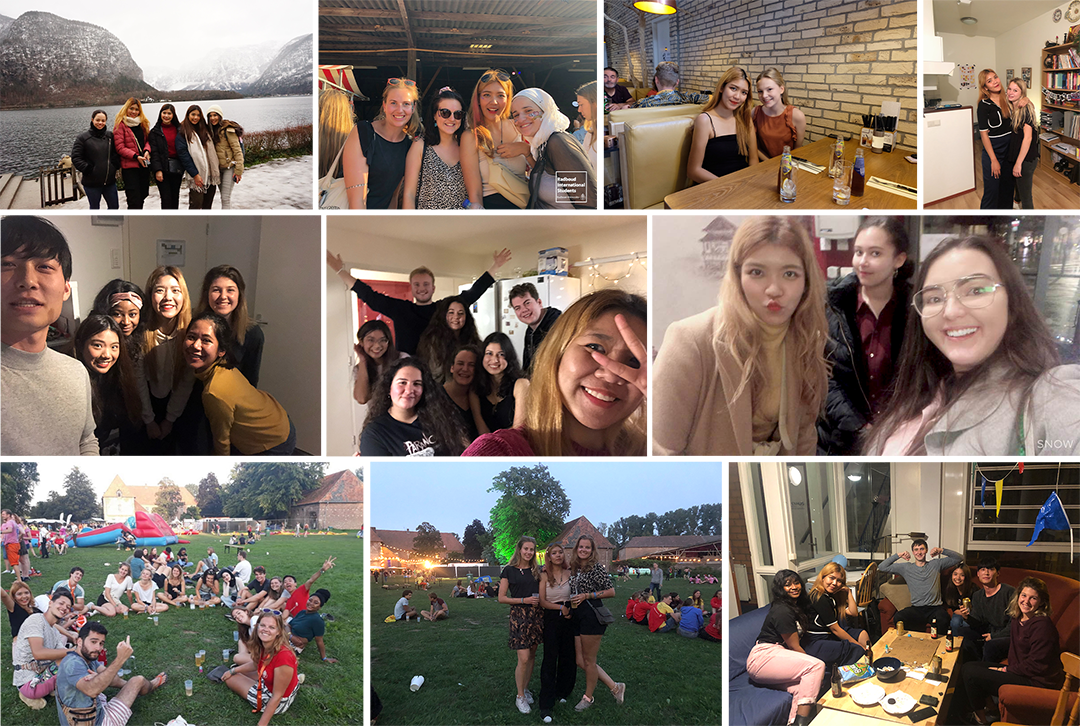 For the ECON students reading this…
It's always a good opportunity to try, isn't it? If you have the chance to do it, grab it and go for it! It will be the best experience, trust me!
PS: Riding a bike in the Netherlands isn't a joke. The bike lanes are real and you have to follow the rules or the police will fine you!
PPS: When you travel to another country in the EU, you will not get a tax refund and also, beware of the thieves!
PPPS, last one: You must have an ESN Card! It will make your life so much easier. You can travel to the UK for just 18€ and get 20kgs for your luggage! So perfecto!
GOOD LUCK! 💖
One more thing, I have a YouTube channel too!
For those who would like to know in detail about my other experiences being an exchange student or are planning a Europe Tour during your student exchange's life, feel free to hit the subscribe button on my Youtube Channel, "NiNi film" !!
Thanks xx
My Youtube channel link >>> https://www.youtube.com/channel/UCKJilRkHGdmVbPvf_as-d0Q