"My classes at Fontys were like international seminars!"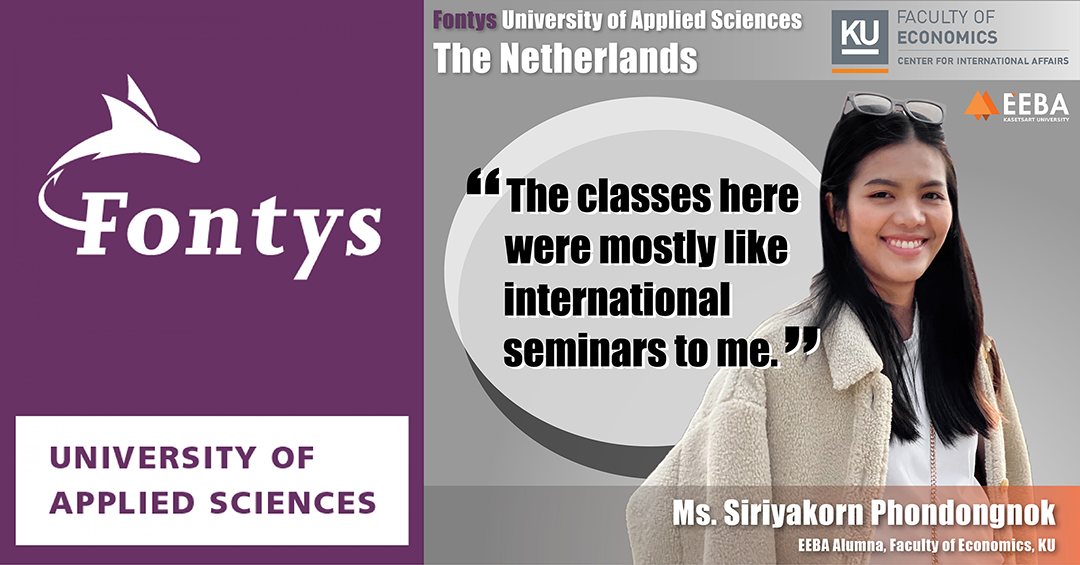 About Fontys
Fontys is one of the largest universities of Applied Sciences in the Netherlands and is located in the most innovative region of the country and perhaps, the whole of Europe. The main campuses are in the south of the Netherlands near the border with Germany and Belgium. It has over 44,000 students and of more than 100 nationalities in its several campuses.
Fontys offers international exchanges and internships via partnerships with over 100 universities and companies all over the world. Students gain invaluable experience of a long-term internship, the development of personal competences in small groups and the opportunity to interact with their fellow students from a wide range of cultural backgrounds.
Fontys University of Applied Sciences provides full-time degree, postgraduate and exchange programs within the fields of Health Care Studies, Social Studies, Teacher Education, Economics & Business, Science & Technology and Fine & Performing Arts. A selection of these programs is offered in German and English.
Do you want to know more about Fontys University of Applied Sciences? Visit their official website: www.fontys.edu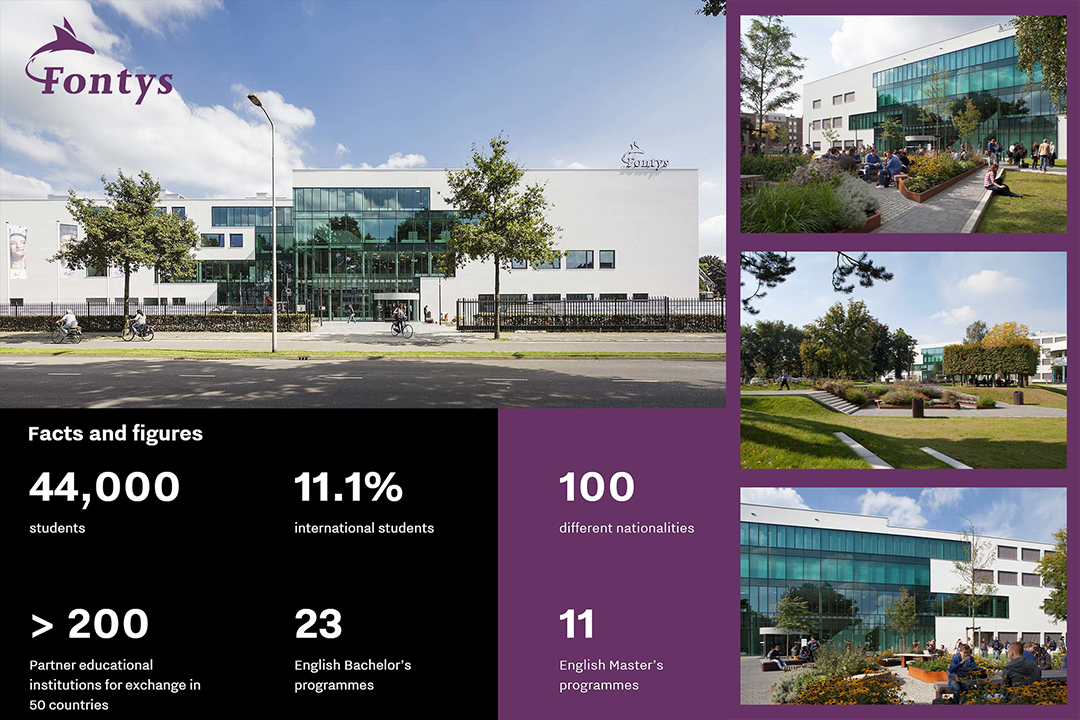 An exchange student for a semester at Fontys, The Netherlands
Hi! My name is Siriyakorn Phondongnok, you can call me Imm. I graduated from the Faculty of Economics with a Bachelor of Arts in Entrepreneurial Economics. After spending three and a half years at the university, currently I am working at Statrys Limited, a fintech company, as a Client Support Specialist. Working is very different from studying but still the same, there's a lot to learn.
How I became an exchange student…
During freshman year, I got a chance to join the buddy program. It was fun exchanging experiences with some of the European exchange students. I then decided that I also wanted to be an exchange student before I graduate. I started planning all the courses I needed to finish before going abroad. K.Wanida, an ECIA staff member, had helped me a lot and guided me through the process with the documents required. With various choices of places to go, Fontys University of Applied Science caught my attention with its interesting courses that would surely benefit me in succeeding in my career.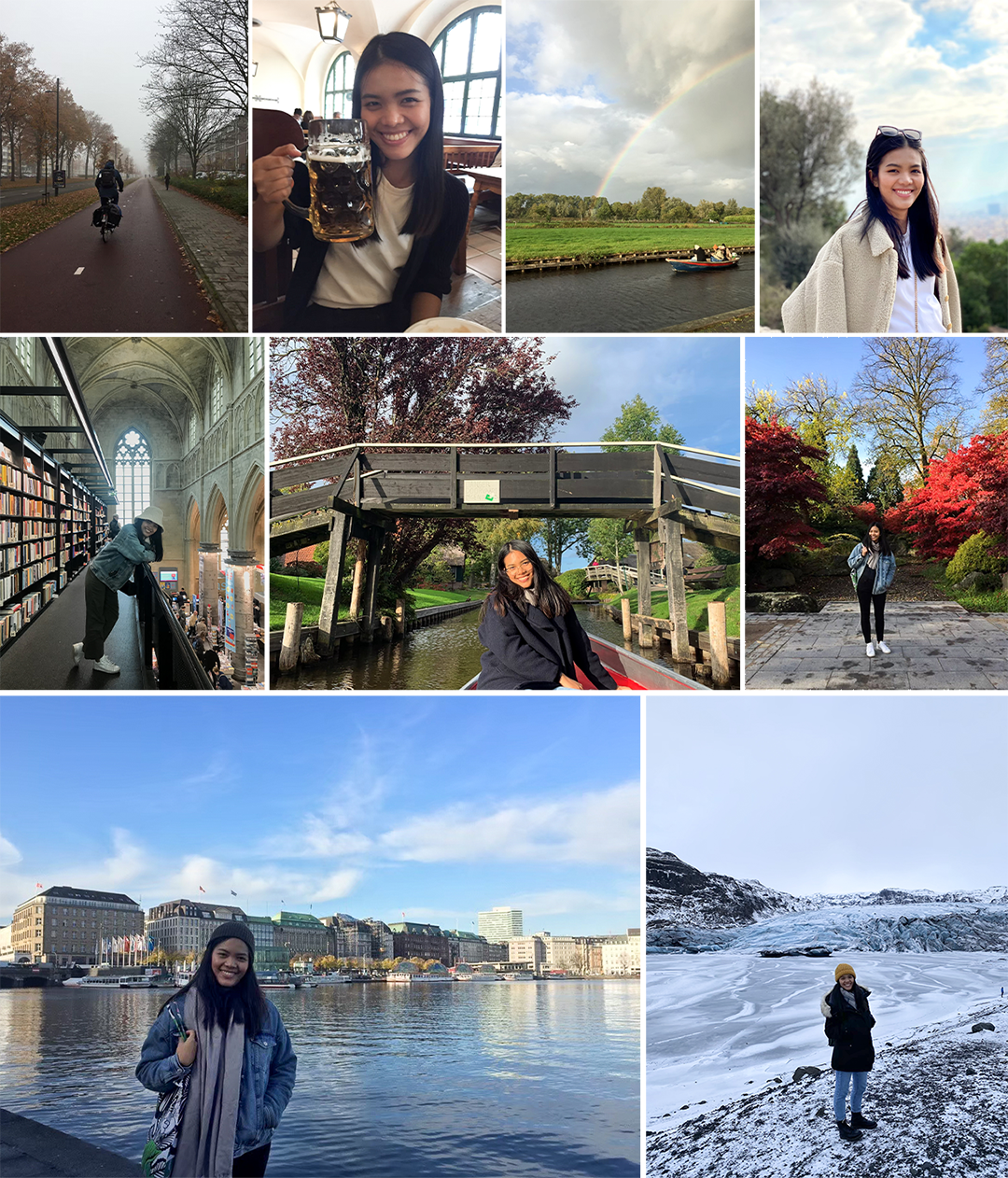 The exchange student life…
Due to the fact that the European educational teaching method is greatly different from what is done in Thailand, it did challenge me a lot especially when the semester started. It took me some time to adapt to it. Self-learning and class participation were of high concern and thoughts and experiences were being shared during the class. It was great to learn and hear the stories and ideas of my classmates who came from different countries. The classes were mostly like international seminars to me.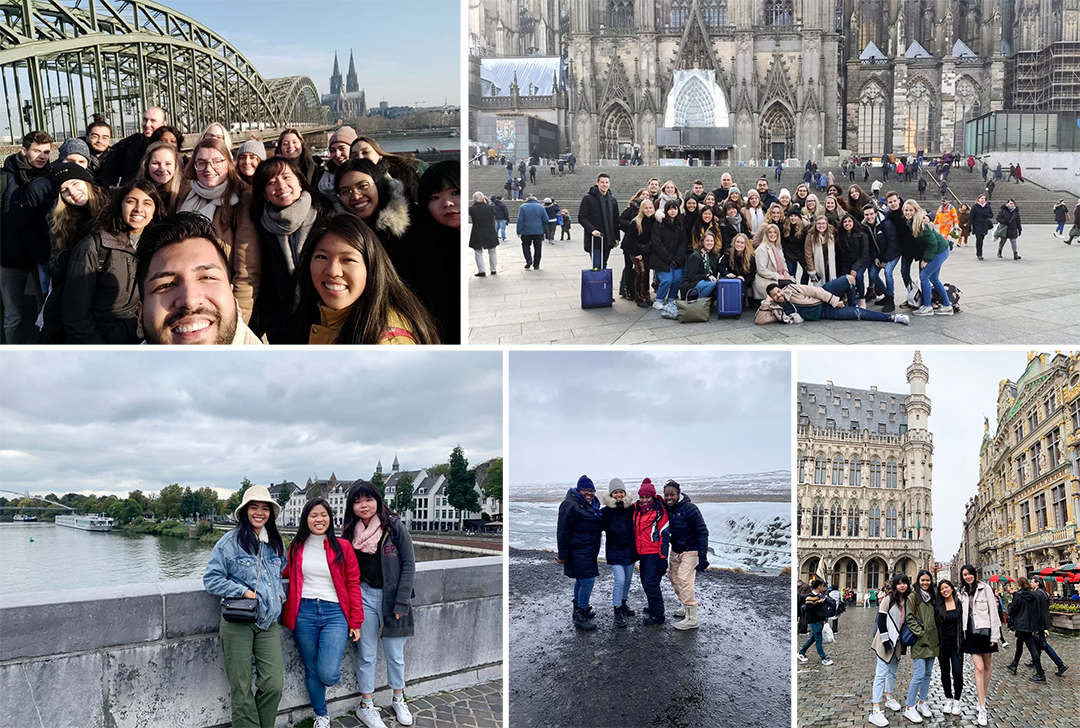 What I've learned…
I got to develop my soft skills, to be exact, the communication skills which favored me in working comfortably with international colleagues. Apart from the education and soft skills mentioned, what I appreciated the most after joining this exchange program is that I got to know many people from different parts of the world and made friends with them. Without being an exchange student, I could not imagine how I could have had a great opportunity to develop such relationships.
Invitation…
It's a once in a lifetime opportunity that you would surely regret if you miss. Without experiencing it for yourself, you will never understand. So, get yourself out there, an amazing journey is about to start!