Updates on the Economics World in Thailand
Categories

Articles

Date

01 February 2021
Export
According to the Department of International Trade Promotion (DITP), it is forecasted that Thai exports are expected to grow to 4% overall growth by the end of this year.
The factors contributing to this growth include the recovering world economy and the estimation made by the International Monetary Fund's (IMF) on the expansion of the world economy by 5.2% in 2021 from a decline of 4.4% by the end of 2020.
Developing countries in Asia's market, including China, India and five other ASEAN nations are expected of the overall fastest recovery. World Trade Organization also predicted that the global economy is set to expand to 7.2% this year.
The delivery of COVID-19 vaccines will also contribute economic confidence and stimulus and overall consumption to the Thai trade.
Reference from thailand-business-news.com
---
Investment
From the Board of Investment's (BOI) latest survey, despite the significant disruption of the COVID-19 pandemic, estimated 96% of foreign investors are still confident with pushing forward their investments in the country.
The survey was done on 600 companies; 96% will continue to make investments in Thailand, 76.67% are maintaining their investments and 19.33% are increasing their investment value.
Learn more from this video:
---
Tourism
Before COVID-19, travel and tourism has been one of the most important sectors in the world economy amounting to 10% of global GDP and more than 320 million jobs worldwide.
In 2019, the number of people that took foreign trips reached to 1.5 billion and the travel and tourism sector was a huge contribution for many economies.
Tourism-dependent countries are likely to continue feeling the negative impacts of the crisis for much longer than other economies. In the first half of 2020, tourist arrivals declined globally by more than 65% according to the ongoing IMF research on tourism.
As the immediate impact of lockdowns quarantine measures eased during the second half of 2020, countries started looking for a balance.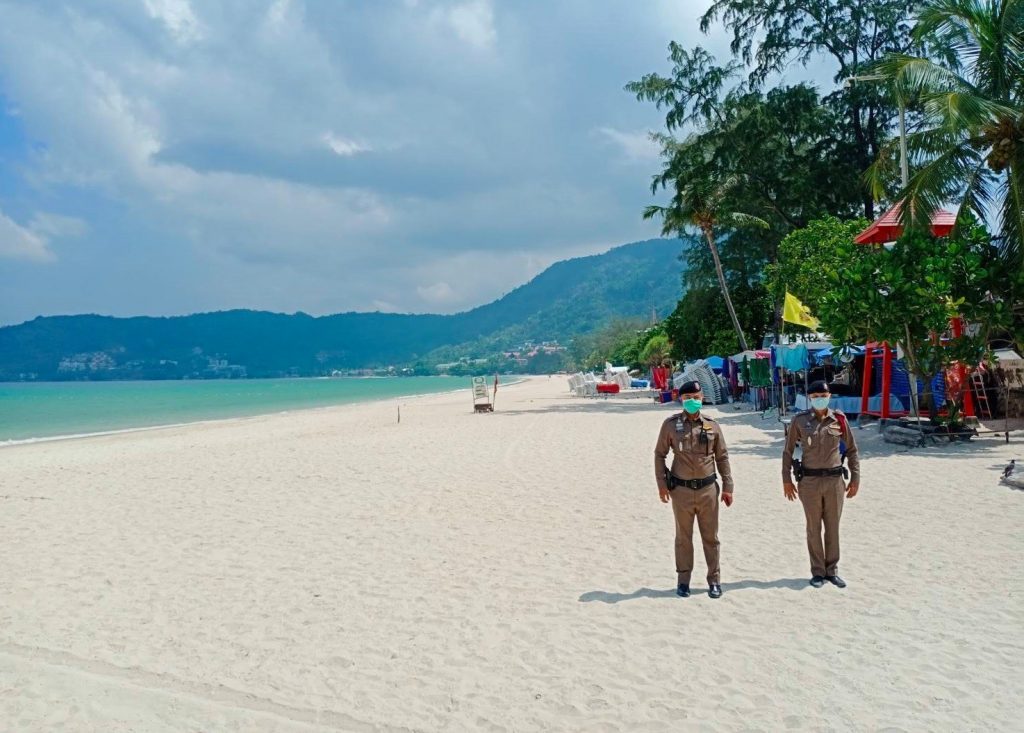 Thailand's deserted beach. Surin beach in Phuket. Photo: Khaosod
Thailand, Seychelles and other countries allowed tourists in from "lower-risk" countries with special quarantine requirements. Fiji has "blue lanes" that allows visitors to arrive on yachts and quarantine at sea before coming to land. In St. Lucia, it is a requirement to have a negative COVID-19 test results no more than seven days before arrival. Australia has created a "travel bubble" that eliminates quarantine requirements for travelers from New Zealand. The Caribbean community (CARCOM) countries also implement the same "travel bubbles" regionally to eliminate testing and quarantine for people travelling from countries within the bubble.
Countries and territories such as Barbados, Georgia, Antigua and Barbuda, Aruba and the Cayman Islands offer long-term permits of up to 12 months to entice foreign visitors to bring their virtual offices with them while spending in local economies. Japan has lifted border closures for travelers from certain countries at the end of October last year.
The World Tourism and Travel Council said that the pandemic has shifted travelers' focus to domestic trips to indoor and outdoor destinations.
In the past, an example was after 9/11, security agencies around the world was able to regain the public's confidence to travel again by developing the necessary protocols, yet unfortunately, with this pandemic we are still waiting for that to happen.
Reference from Thailand-business-news.com